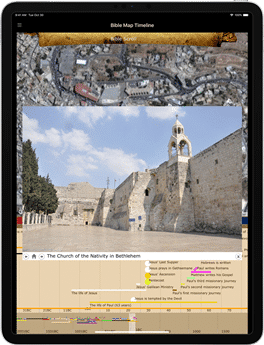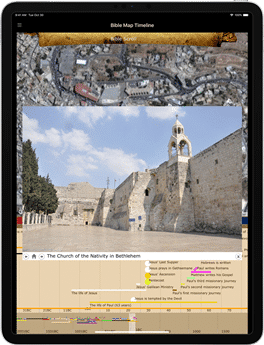 Discover where we celebrate the birth of Jesus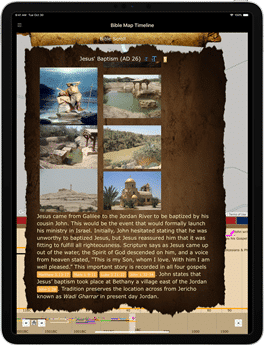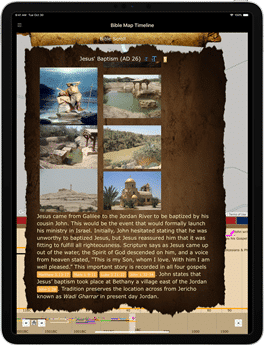 Explore where Jesus was baptized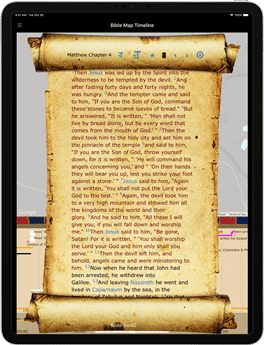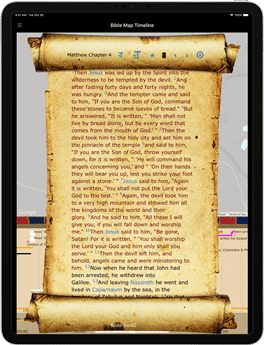 Read the story of Jesus' temptation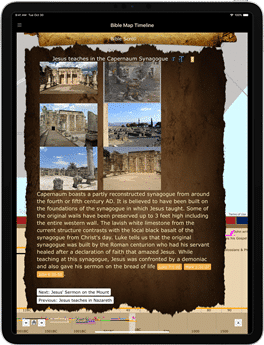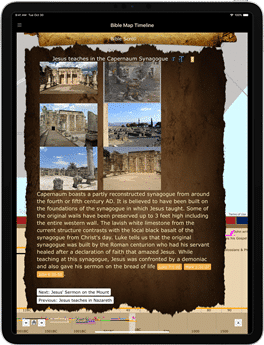 Follow the ministry of Jesus as he travels, teaches, and heals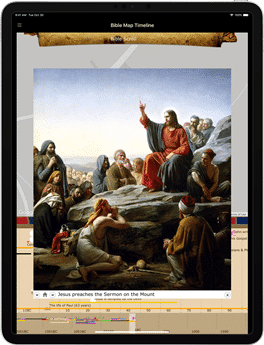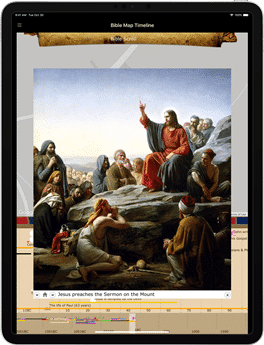 Sit with Jesus for the Sermon on the Mount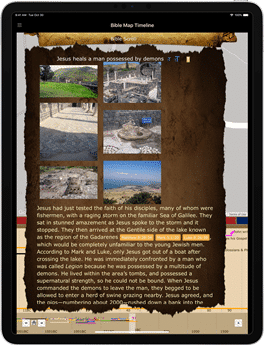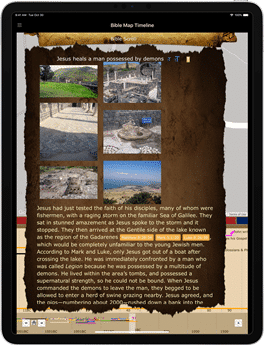 Study Jesus casting out demons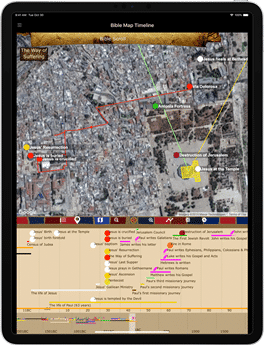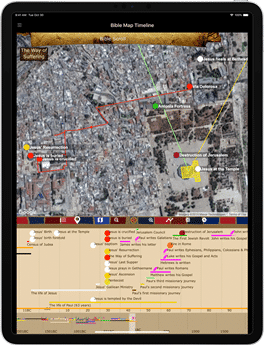 See where Jesus walked in his final days
Discover the places Jesus visited during his life and immerse yourself in the truths of his ministry and teaching. This amazing visual resource helps you see and experience the living Word of God as it unfolds in space and time. Follow the Savior around Israel by panning and zooming in and out of ancient maps. Understand Jesus years of ministry and how the events unfolded that ultimately led to his crucifixion. Look at modern-day pictures of archeological remnants of key locations throughout the Bible lands. Uncover this setting of Jesus' life and ministry to better grasp God's intent and meaning of Scripture, from Genesis to Revelation.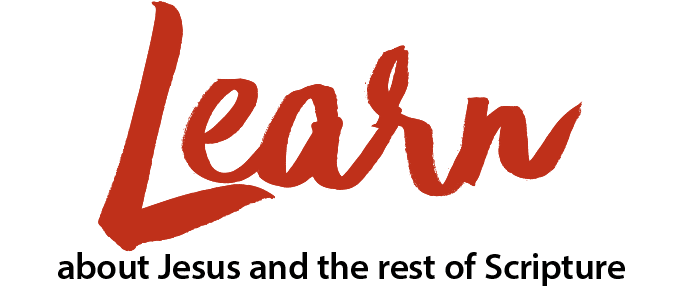 You'll receive our complete
interactive 
Bible Map Timeline
Experience the whole Bible
Like never before
Here's a sample video showing you some of the many things you'll discover in the Bible Map Timeline.
Paul's First Missionary Journey
See modern pictures, ancient paintings and recreations of Biblical sites, areas and journeys. Learn details about each event that will help you to understand the context and meaning of Scripture.
This video is just one sample of our Interactive Bible Map and Timeline.
Pan and zoom in and out of ancient maps to see precisely where these locations are today.

Compare various times and dates of people, events, and kingdoms to see how they relate to each other

View carousels of photographs showing what the locations look like today

Watch full HD videos recreating the ancient routes traveled in Biblical times

Read detailed descriptions explaining the importance of each event, person, or location

Follow up each of the Biblical references for further study
Buy the
Sacra Script
Bible Map Timeline