The Sacra Script Bible Study App
Experience the ultimate unique way to construct and connect the events of Scripture. Finally, be able to understand His-story and your place in it through effective Bible study. This app contains several Bible studies that immerse you in the ancient world of the Bible and our premium interactive resource which brings the setting of Scripture to the 21st century.
Discover our Bible studies which explain the original meaning of each book of the Bible within the entire story of Scripture—the story of man's creation, fall, redemption, and restoration made possible through Jesus Christ, the Son of God. Find out how each book of the Bible ultimately points to Christ and exalts the gospel message.
Never in history has so much biblical content been available in the palm of your hand. Reliable scholarship, simple explanations, and distinctive illustrations are the hallmark of these unique studies. Unlock the barriers of ancient context to illuminate God's intent and purpose for His Word, from Genesis to Revelation.

Clear Explanations
Discover the meaning of each passage of Scripture with clear, simple to understand explanations.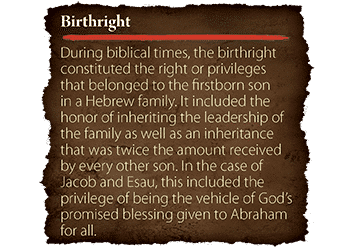 See Israel
View pictures and video from the Bible lands including Israel, Jordan, Egypt, Turkey, Greece, and Italy.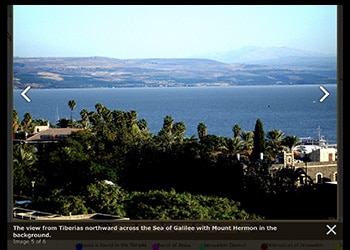 Bible Map
Explore the precise locations of Scripture by zooming in and out of our interactive Bible map.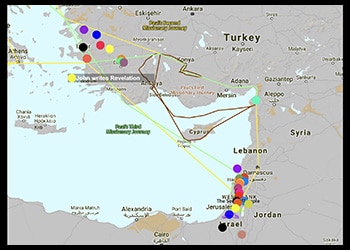 Bible Timeline
Learn when the events of the Bible took place and visualize how the events relate to each other.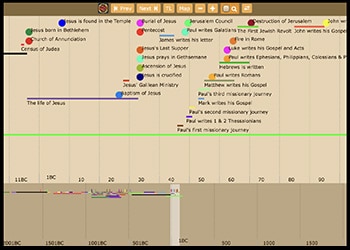 Tablet Friendly
Enjoy easy-to-read Bible studies and observe the detail of the numerous interactive pictures and illustrations.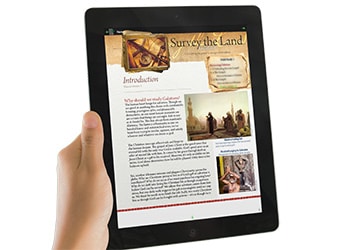 Dynamic Features
Engage with the Bible like never before with exciting Bible study features that increase Bible literacy.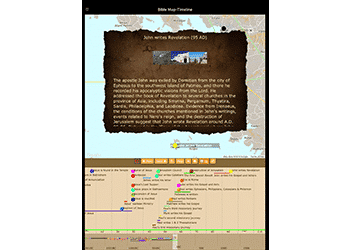 A Bible App like no other
Available as in-app purchases, Sacra Script's Bible Studies teach you truths through the ancient setting of God's Word. Each lesson provides you with insights and explanations that make the original meaning clear. Each Bible study ties the setting and the message of the book within the grand story of Scripture. Every lesson or Field Study as they are called includes discussion questions, further research exercises, creative ways to teach and present your learning to others, journaling, and prayer. With over 100 pages of content in each Bible study you can master a book of the Bible today to grow deeper in your knowledge and understanding of God.
Each Bible Study $4.99

Cutting Edge Bible Map Timeline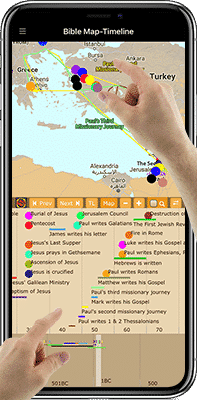 See our integrated Bible map and timeline to discover how the setting of Scripture actually comes alive right before your very eyes. This interactive visual resource helps you understand the truth of God's Word. Engage with biblical locations by panning and zooming in and out of ancient maps where the events of Scripture took place. See how biblical events relate to each other as time unfolds. Look at modern-day pictures of archaeological remnants of key Bible locations. With over 300 events, people, and locations, you can uncover Scripture's ancient context to better grasp God's intent and meaning of His Word, from Genesis to Revelation.
Pan and zoom in and out of ancient maps to see precisely where these locations are today.

Compare various times and dates of people, events, and kingdoms to see how they relate to each other.

View carousels of photographs showing what the locations look like today.

Watch full HD videos recreating the ancient routes traveled in Biblical times.

Read detailed descriptions explaining the importance of each event, person, or location.

Follow up each of the Biblical references for further study.
New content added every few weeks
Bible Map Timeline $9.99
On Sale $3.99

"If you want quality biblical content presented with quality creativity, then the biblical and theological materials being produced by our friends at Sacra Script should be on your desks on available at your fingertips through electronic media. Your Bible will become more meaningful and your confidence in its divine Author will be enhanced at every turn."
Dr. Mark L. Bailey
Professor of Bible Exposition
President
Dallas Theological Seminary
"As a pastor, I am responsible for overseeing the Biblical content that my church is taught. Rarely are there Bible studies that actually teach what the Scriptures mean. Sacra Script is an exception. Their Bible studies literally help feed my flock in a meaningful and helpful way. Sacra Script Bible studies have become an essential part of my ministry."
James McConley
Pastor
Friendship Church
"Leading a group through a book of the Bible using Sacra Script's Bible studies is a rich and rewarding experience. I have never seen anything like these studies. They're rich in detail yet accessible to everyone. From a sceptic who has never been exposed to the Bible to faithful saints who have studied for years, these Bible studies enlighten the teaching of the Bible."
Mary-Lynn Speck
Women's Bible Teacher
Download the Sacra Script Bible Study App Today!

We are an international team of seminary-trained pastors and Bible teachers working with many contributors of varying specialties including educational theory, biblical and church history, technology, and professional media production. Together, we create balanced and well-rounded Bible studies that reach across denominational lines and geographical boundaries. We create Bible studies in both print and digital formats that are used by churches, Sunday school classes, small groups, and individuals around the world.
Our studies will help you to understand the original context and meaning of the Scriptures. We show the timeless truths which still apply to us today and how God has woven the inspired texts together to knit together a grand story of redemption—a beautiful tapestry that ultimately spans all of Scripture.
Sacra Script Ministries
2001 West Plano Parkway
Suite 1010
Plano, TX 75075
www.SacraScript.org